Sorry about the past couple days, fellows... had jury duty to attend to, and not much time for the crafting of macros, alas. Anyway, here's your Friday treat; catch you on the flip.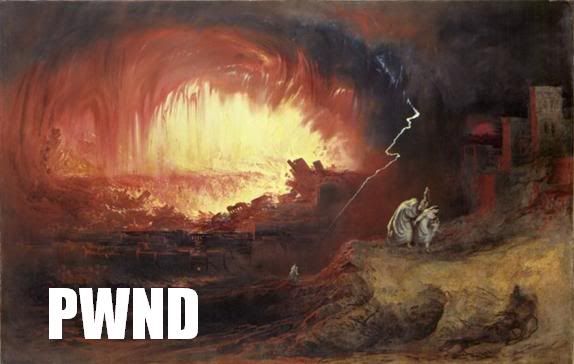 (John Martin, The Destruction of Sodom and Gomorrah, 1852)
And by the way, out of curiosity I scanned through the demographics of artists used thus far on this site, just to see which countries it might be good to focus on, fill in the gaps, etc. The French are the winners by far, with 32 pieces over the second-place Italians, with 20. John Martin brings the English to third place with 17, and after that it's all downhill. I am proud, however, that I managed to sneak in some diverse offerings from places such as Georgia and Sweden... not very common, those.